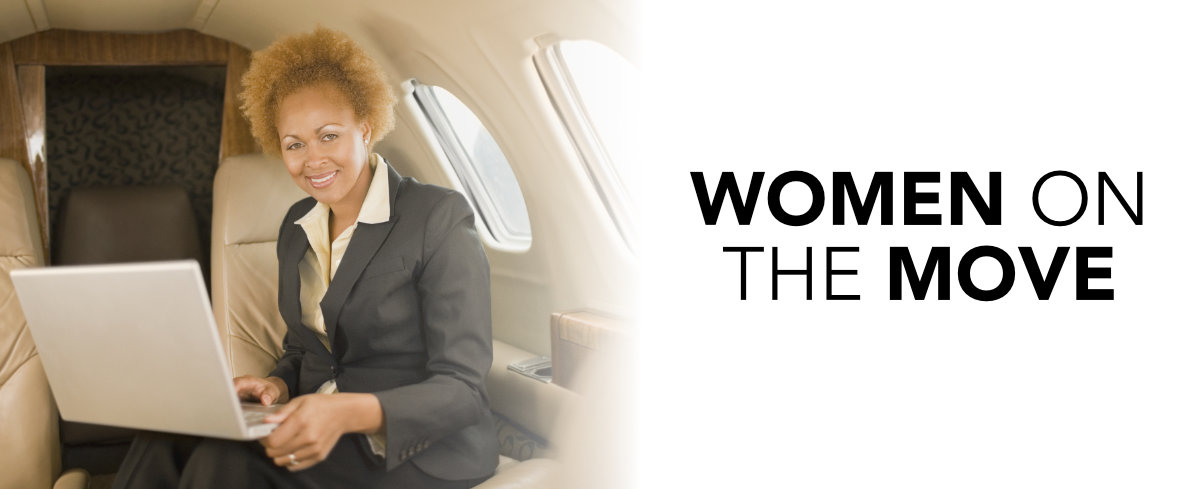 Odyssey Celebrates Our Dynamic Trailblazers!
For every great movement, there is a great leader; a person who shakes the system at its foundations, to rebuild a truly visionary future.
At Odyssey, we pay tribute every month to the extraordinary women who are courageously shaping a better world.
From marketing beverage brands to exploring weather and aviation to soaring to new heights in commercial real estate, these women are breaking ground in their exceptional careers.
Where Are They Now?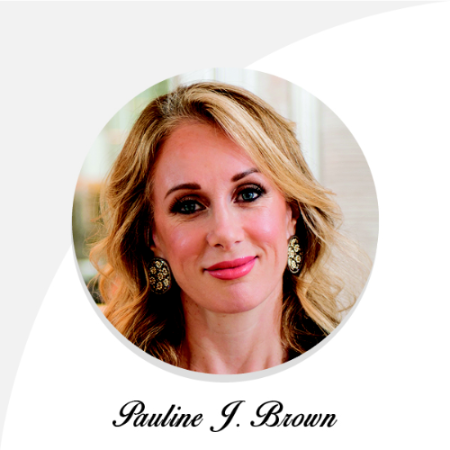 For more than 25 years, Pauline J. Brown has helped to acquire, grow and lead premium global brands. In January 2016, she joined the faculty of the Harvard Business School, where she teaches a new interdisciplinary course for graduate students called "The Business of Aesthetics."
Prior to entering academia, Pauline was the Chairman of North America for the world's leading luxury goods company, LVMH Moët Hennessy Louis Vuitton, where she provided regional leadership for 70 brands in five sectors, including fashion and leather goods, watches and jewelry, perfumes and cosmetics, wines and spirits, and selective retailing. While at LVMH, Pauline also served on the board of L Capital Asia, a private equity fund backed by LVMH, as well as the boards of several LVMH subsidiaries, including Donna Karan, Marc Jacobs, and Fresh Cosmetics.
Pauline previously was a Managing Director at the private equity firm, The Carlyle Group, where she specialized in buyouts in the global consumer and retail sectors. Earlier in her career, Pauline held executive positions in the global beauty industry. Most notably, she was the head of Corporate Strategy and New Business Development at The Estée Lauder Companies. Since 2008, she has been a Henry Crown Fellow of the Aspen Institute, a program that seeks to develop the next generation of community-spirited leaders. Pauline received an M.B.A. from the Wharton School and a B.A. from Dartmouth College. She is a member of the Executive Alumni Councils of both schools. She and her husband, Marshall, have two children and live in New York.
Trailblazer
Linda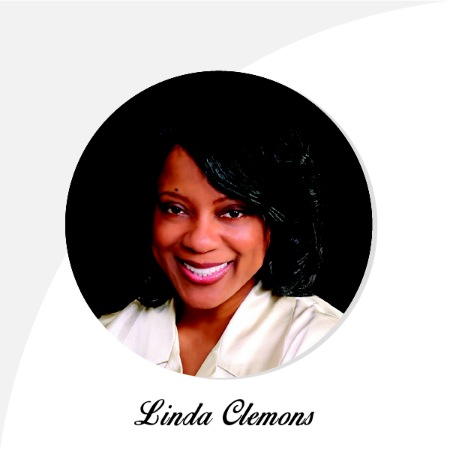 Clemons of Indianapolis, Indiana is the CEO of Sisterpreneur® Inc., which is committed to empowering women to become successful entrepreneurs. Linda is an award-winning, record-setting sales producer as well as one of the top sales trainers in the world in the resort/timeshare industry where clients have generated over $2 billion in sales.
She is a Body Language Expert trained and certified in Analytic Interviewing and Statement Analysis ™, a process used to detect deception. Her clients and audiences include Southwest Airlines, National Urban League, Nestlé, MGM, Major League Baseball, Wells Fargo, Leo Burnett Worldwide, U.S. Customs, FBI, Marriott International, Hilton, Wyndham and Starwood. Her client list includes celebrities, executives, politicians and entrepreneurs.
Linda has opened for or shared the stage with such notables as Oprah Winfrey, Senator now President Obama, Steve Wozniak, cofounder of Apple, Dr. Condoleezza Rice and SEC Chair Mary Jo White. Her awards include but are not limited to the Office Depot National Entrepreneur Award, Women of Wealth Top Mentor Award, a listing in the United States Congressional Records for community work, and The Sagamore of the Wabash, the highest civilian award given by the governor in the State of Indiana. She is a member of Rotary International and a National Board member for the National Congress of Black Women.
Rocket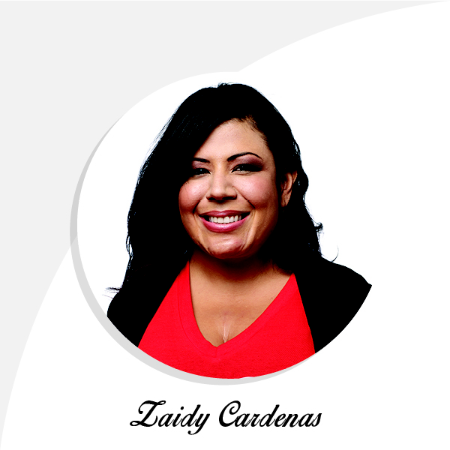 Zaidy Cardenas joined the Maestro Cares Foundation as the program's Director in 2013, after over ten years of experience as a Project Manager for an international events and marketing agency. Today, she provides strategic direction and leadership for the Maestro Cares Foundation. Zaidy brings business expertise and a deep passion for building efficient and sustainable organizations and scalable projects by implementing appropriate infrastructure, creating innovative strategies and building strong teams.
Her call to nonprofit work came after her visit to an orphanage in Dominican Republic where she met a group of more than 50 orphaned children in substandard living conditions. Upon witnessing their beautiful smiles and incredible potential, she committed her life to helping them realize that potential.
Zaidy is a mentor for abused and abandoned children at Orfanto Niños de Cristo and currently serves on the Board of Directors of the Fundacion Niños y Niñas de Cristo in La Romana, Dominican Republic. Zaidy was born and raised in Chicago, Illinois.
Meet our previous Women on the Move!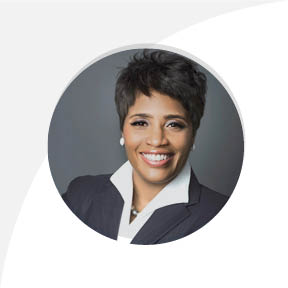 Shawna Menifee
President and CEO of Integrative Partners
Vice President of the Coca-Cola and Coke Zero brands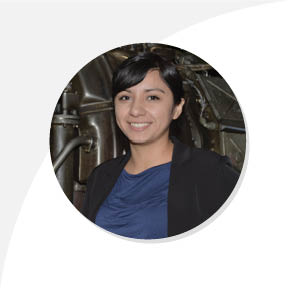 Yari Rodriguez 
Mars One astronaut candidate for a one-way mission to Mars